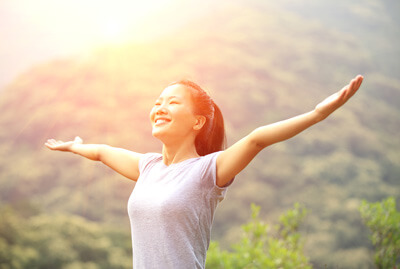 About The Missing Peace Family Health
At The Missing Peace Family Health, our goal is to heal people on an energetic plane, because every disease starts as an emotion that cycles in the body. Everyone has to heal on a physical, emotional, and spiritual plane in order to have complete resolution. Nervous system regulation is important to your physical body's healing capacity.
Our Objective
Our objective has been to combine Western Medicine with holistic health and energy healing, to help those suffering and keep healthy patients well. We integrate muscle testing, a non-invasive way to explore the body at its deepest state, to enhance healing of the body for its highest and best good.
We also integrate energy work to help release limiting thoughts and beliefs stuck in the body, which could potentially threaten our organ systems at the cellular level. In combination, the patient will leave with a higher vibration and a clear plan for a healing pathway that best suits their journey to health.
Serving Our North Tonawanda Community
Since 2019, we have been providing quality care to the families in our community. Cassondra was raised in the area and sees more and more people who need care. Her patients know she listens to them, addresses every symptom, and provides the one-on-one care missing in other practices.
Meet Cassondra Barbara
Your Care is Up to You!
Cassondra believes her patients should choose the modality they feel most comfortable with; this is a no judgment zone! You can come here to heal energetically. If you come here and want to heal with medicine, or you want to use medicine only, there's no judgment. It's a safe space where patients are given informed consent and can then decide their own healing path.
Results You Can See
Cassondra treated a woman who continued to suffer from long haulers COVID symptoms. After two weeks of supplements, she was able to reverse her hormone imbalances and swelling. In the process, she also lost 20 pounds.
Still Have Questions?
Contact us, we have the answers you need to get started.
---
About The Missing Peace Family Health | (716) 525-1196