New Patients at The Missing Peace Family Health
Welcome to our practice! We're happy you've decided to choose The Missing Peace Family Health for your health care needs. Be assured, we will do everything we can to find solutions for your issues.
When You Come In for Your Appointment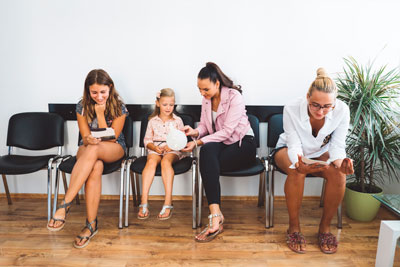 Before your appointment, you will receive an assessment form to complete. When you arrive, Cassondra will greet you and take you into the office. The consultation is first to see if we're a good fit, and if I can help you. It's important that our ideas align and that you're willing to do the work needed to heal. She'll explain the practice approach, care options available to you, and what your experience will be like.
If you decide to proceed, she'll take a detailed health history, and do a complete health and physical assessment. After reviewing, Cassondra will discuss her findings and what your proposed care plan will consist of. She will give you options for treatment, which may include medication, supplements or energy healing alone. It's always up to you; your health is always your choice.
If you continue with care, you will receive your services at this time.
Financials
The Missing Peace Family Health is a members-only family health practice. Your private membership will include well visits, sick visits, and anything in-between. Monthly membership fees starting at $49 / mo. We also have a Family bundle discount, and holistic services are available a la carte or in addition to your membership. Call for pricing.
Our pricing for MBSR sessions is $175 for the first 2-hour visit; $125 for regular hourly visits. Individual muscle testing sessions are $50 each. We do not participate with insurance; credit card payments are accepted.
Virtual Appointments
We ask that you complete the assessment form before our call. Cassondra will speak with you for about 20 minutes.
Let's Get Started!
Come see what The Missing Peace Family Health has to offer; it may be the solution you've been waiting for all along. Contact us today to schedule an appointment.
Contact Us
---
New Patients at The Missing Peace Family Health | (716) 525-1196